OUR HISTORY
ABOUT US 
& OUR STUDIO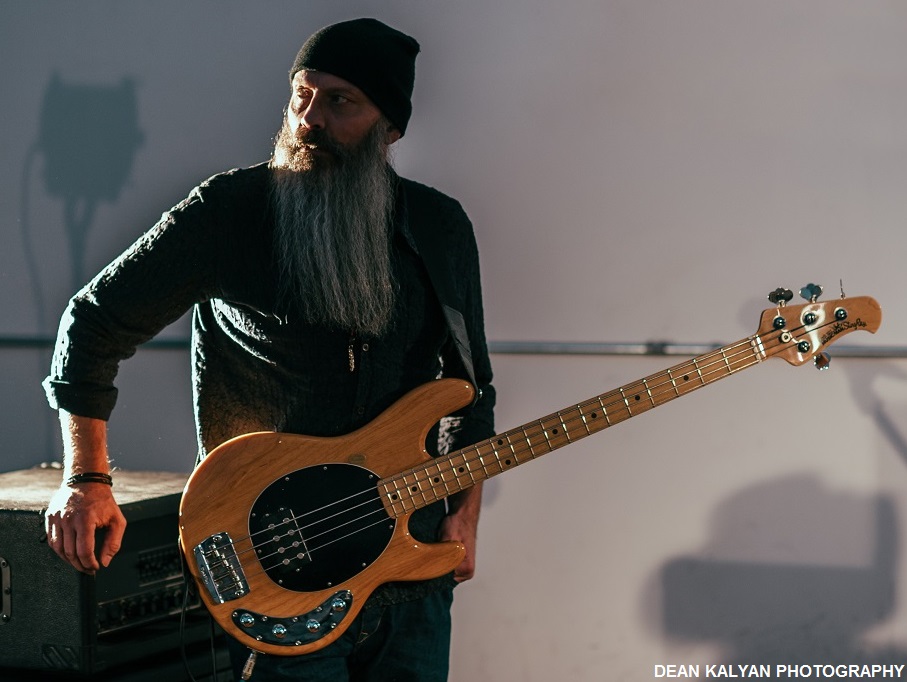 RiCk MaY has had the pleasure of working with many great musicians, including (alphabetically): guitarist ANDY SUMMERS (Police), artsy bohemian band BABOOSHKA, BILLY SHEETS UNDERCOVER, producer DAVE OGILVIE (Nine Inch Nails), canadian bluesman DAVID GOGO, boogie-woogie piano player DAVID VEST, french singer/songwriter dbCLIFFORD, DEPECHE MODE, members of DEVO, dobro master, music producer & SO much more DOUG COX, juno award winner HELEN AUSTIN, vancouver island / austin, texas singer, songwriter, guitarist JEFF "The Plank" PLANKENHORN, producer/multi-instrumentalist JOBY BAKER, singer/songwriter JUSTIN HEWITT, pop soulster KUBA OMS, electronic jazzers LAPPELECTRO, jazz guitarist LARRY CORYELL, alternative country singer / songwriter LEEROY STAGGER, soulful roots & bluester LESTER QUITZAU, singer/songwriter LINDY VOPNFJORD, folk songwriter/singers ERIC LOWEN & DAN NAVARRO, producer/guitarist LUKE DOUCET, bohemian jazz/folkstress MAE MOORE, torch singer MARC ALMOND (Soft Cell), guitarist extraordinaire MARC ATKINSON, singer/songwriter MELISSA McCLELLAND, MICHAEL JACKSON, MITCH MITCHELL (Jimi Hendrix), singer NEIL OSBORNE (54-40), guitarist NEAL X (Sigue Sigue Sputnik), #1 percussionist RICHIE GAJATE GARCIA, drummer RICHIE HAYWARD (Little Feat), singer/songwriter RICKIE LEE JONES, drummer ROGER TAYLOR (Duran Duran), the ultimate rockstress SASS JORDAN, the one and only TAJ MAHAL, singer/songwroter TARA WILLIAMSON, producer/mixmaster TCHAD BLAKE, victoria cover band par excellence THE TEMPS, vancouver island's own VINCE VACCARO , variety show rocksters WHEEZE and many, many others. Visit RiCk MaY's You Tube Channel
These Great Artists Have Used Pro Jam Spaces
Abandon All Ships, Absent Tenant, Active Fault, Adonis Puentes, AK-47, Alex Cuba, Alpha Rose, Alfred Elviss, Amore De Cosmos, Andrea Bailey, Andrew Watson, Andy Hank, Aneurysma, Anita Bath, Annie Nolan, Antiquus Daemonicus, Another Day Lived, Anvil of Crom, Arise, Armchair Cynics, Armstrong Woods, Assimilaters, Atomsmatter, The Astral Travellers, Atrous Leviathan, Aweburn, Bad Hoo, Ballgagg & Chain Gang, Banana Hammock, Bastared Son, Batstew, Bedouin Soundclash, the bends, Ben Rittenhouse, Big Font, Big Muff, Big Train, Bill Johnson Trio, A Billion Williams, Black Cloud, The Blackoutz, Blackthumb, Black Valley Gospel, Black Whiskey, Blank Slate, Blind Elmo, Blues Crew, Blue, James & Saunders, The Blue Light Specials, Blue Mundae, The Blue Violets, Bob Mabee, Bob Milloy Band, Bogleg, Bohdi, Bokchoy, Boomerzz, Bonfire, Bonnuit, Bonz, Bucket List, Buddy Puked, Bullyboy, Buzzard, Breaking Point, The Brightened Nights, the Brits Are Coming, the Broadcaste, Broken Arrow, Bronze, Bucko & Toad, Budokan, The Buzzcats, Bryden Street House Party, Cablecar Bandits, Calling All Wave, Calm The Monster, Capital Region, Carolyn Mark, Carry The One. Casual Labour, Celebrity Traffic, Chantelle & Nick, Check Engine, Chinese Downhill, Chocolate Porter, Chris McKenzie, Chrissy Steele, Christine Evans, Chris Van Sickle, Caroline Spence, Chance Brown, Chrissy Steele, Citizens, Classof 1984, Clint Hanson, Clusterfunk, Cobras Cobras Cobras, Codi Schwab, Cole Grifter, Colin {Sic}, Collapsing Hierarchy, Compound Terror, Connor Smyth, Contrail Conspiracy, Controlla, Couch Thieves, Crack Cracked Peace, Crashing Into Things, Crazy Flying Kites, Crimson Witch, Current Swell, Cyborg, Daeodon, Dale Fox, Dallin Paul, Danny Deane, Dante, Dark City Sound, Dave Z, David Starchuck, DayintheLife, dbClifford, Dead Hand, Dead Jetta, Death To Sexy, The Deception, Deerheart, Deleina & Co., Delusions of Adequacy, Delux, Dent, Dick Tater & The New Spudz, Die Mannequin, The Differenz, Dïmlït, The Dirt On, Discerp, Dr Anomaly, The Dog Indiana, Dope Soda, Don Cameron, Doug Cox, Downtown, Dreamboat Annie, Dropout, Dryspell, Durban Poison, Echo Radio, Electric Condor!, Electric Crush, Electric Druids, Electric Empress, Ellice Blackout, Entourage, Eternal Summer, Euthanized, Exemptance, Ezbat, Fabian & Co, Fableway, Faceman, The Faraguna Bros, Fascination, Fast Hatchet, Fast Jacket, Fast Machine, Faux V, Fear of Success, 50 Buck Shut Up, 54/40, The Fight, Fineas Gage, The Flywheel, Forever Fiasco, Found Broken, 4 Bolt Main, 444, 40 Acres of Rust, Forty Roses, Frontal Lobe, Germany Germany, Get Down Otis, Get Up to Get Down, Ghost of Science, Ghost Story Guys Podcast, Glider Pilot, Go, Canyonero!, God Only Knows, Gord Phillips & The Assimilators, Gowan, Grace Nocturnal, Greenlaw Ave, Green Lasers, The Grin, Growler, The Hallows, Handsome Distraction, Hands Over Hands, Hardly Soft, Heavy Petting Zoo, Heindenland, Heidi Hitchcock, Helen Austin, The Hex, High Spirited Neanderthals, Hiphopulation, Hit 'n Run, Hodag, Holland Oats, Hollydene, Holy Mammoth, Hot Hot Heat, How To Build A Robot, Hutsey, Icon Relics, Ian's Crew, In Cahoots, Introverter, Illvis Freshly, In A Pickle, Iron Strike, It's ON, Japattack, James Kasper, Jamie Dick Band, Jay Dunphy, Jeff Renfroe, JEM, Jentery, Jeremy Fisher, Jeremy Walsh, Jillian Reese, Jimmy James Fraser Band, Johnny Action Figure, Jon & Roy, Joshua Friesen, Justin Hewitt, Jym & Neff, The Italian Edition, Katabat, Kandle Osborne, Kaya Fraser, Kemo, Kennedy Skinny, Kid Carson, Kilamanca, In A Pickle, In The Future They'll Be Birds, Killing In The Name Of, Kincaide, King Bong, Kinnie Starr, Know Name, Kris Hahn, Kuba Oms, La Goons, Lappelectro, League of Ordinary Gentlemen, Leeroy Stagger, Legions Mantra, Lester Quitzau, Liberatia, The Librarians, Linda McRae, Lion Thief, Listening Party, Liz Beattie, The Lonely, Look Medusa!, The Lonely, Lonnie Glass, Loose Caboose, Lord Deceptor, Lost Gold, Los Tres Chiflados, Lovebabies, Low Profile, Lynch, Machinist, Mad Martigan, Mae Moore, Maggie Z, Maintenance Department, Major 6.5, Makeshift Alibi, Malahat Drive, Matt Goud, Manatee, The Mants, Marcus & Company, Marek Tyler, Marsh, Mary Caroline Cox, Masahiro, Massive Rocky, Matthew James Band, Matt Johnson, Matt Rose/Rick May, The Mechanic, Mike Demers, Mike Grams & Company, The Modest Gods, Moneyshot, Monkeys & Men, Moss Rock, Mousefinger, Nate Dunn, Nathan Popp, Negative Feedback, Negative Legacy, Neil & The Damage Done, Nevada Brown, Nevernear, The New Waves, New Joy, Nicola Linde, Nodes, Noot, Non-Prophets, Non-Smokers, The Normons, Northcote, Obscenery, Occupied, Ocean Noise, Old Man Solie, One Drop, One 11 Archer, Optimistic Slaves, The Other Guys, Our Friend The Lion, Paper Cranes, Party Fowl, Pearl Gem, P.G.L.T.D., Philler Dillus, Phonosonics, Pigment Vehicle, PiGs, The Police Line, The Poppies, The Prime, Psychosomatic Itch, Purple Grimus, Purple Shagg, PURRr, Purrverts, Quoia, Rabbits Holding Guns, Randy Bachman, Rally Caps, Ramblerspeak, Rattleskin, Reaver, A Reckless Tragedy, Redheaded Stepchild, Redwood, The Regular Johns, Remnants, The Resolution, Retro-Sexual, Reverb-Matics, The Right To Answer, Ritchie Mac, Rockland Moran, Rock of Ages, Room 1119, Rorschach, Ross & Gang, The Royal Theatre of Bachmania, The Royal Youth, Rulebook, The Runoff, Russell Lovat, Scotty Hills, Semi-Louise, September & The Fall Guys, The Set, 7eventy5ive, 7 Years Late, Shadow of the Gods, Shameless, Shark Bites The Zebra, Shasty McNasty & The Sweet Jams, The Shores, S.R.N., Shon Garraway, Shut Up & Drive, SHVXS, The Silverbacks, Sin City, Skies Kill, Slewefoot, Smokin' Popes, Solar Yeti, Sons of Nova, The Southern Steele Band, Space Port Union, The Span, Spelunkerer, Split Seconds, Spookabilly, Standard Issue Pleasure Model, Stand Divided, The Stares, State of the Art, Step Back Dave, Steph MacPherson, Steve Barrie, Stone Cold Stiletto, The Street, The Stockers, Storm the Giants, Sunshines West, Tal Bachman, Tattoo Lounge, Tayler & Floridas, Techromancer, The Temps, 10-33, Terminal Sequence, That's What She Said, Therz Hope, This Trigger, The Time Benders, Thunder Road, Thunder Son, The Tintones, Tony Elson, The Topangas, Traitorr, Tronald-X-Dump, Troy Dave & John, Tusk, Tiberious Merge, Tomorrow, Traffic Jam, The Twelve Steps, Twin Les Reflex, Twisted String, Two Years & Counting, Ugly10, Uminari Taiko, The Undecideds, Unend, Unicron, Unlabeled, Vaucroft, Vaultry, VEELA, Velvet, Victoria Voice Project, Villains, Vince Vaccaro, Von Bones, Watering Dead Flowers, Watchamecallit Possy, War Monkeys, War Party, Watefront Dive, Wayne Montgomery Band, Wicked Ways, The Wicks, Wise Child, Who Knoz, The Whip, Whiskey Mustache, Wild Child, Willie Kuklis & the Disappointments, Wonderwall, Wyrmwood, Xanthic Blues, Year of the Rat, Younger Than Yesterday, The Yobs, The York Hotel, Young Lions & many more
Policies & F.A.Q.
Our preferred method of communication is EMAIL. "book @ projamspaces.com"
First time users are required to fill out & sign a DAMAGE WAIVER, plus provide valid ID and credit card (visa/mc only).
Payment should be received in advance by E-TRANSFER at least 48 hours before your session.
Please send E-TRANSFER to: "book@projamspaces.com" and please make the password easy.
PA systems are for VOCALS ONLY unless you get permission first!
PJS is not responsible for unclaimed items left on the premises for over 30 days.
We reserve the right to refuse service to those who are unable to: 1) abide by our HOUSE RULES or  2) keep our studios clean, energy efficient & secure.
Are The Rental Drumkit Complete?
YES! All rental kits are (5) piece kits, including snare & bass drum with 2 mounted toms & 1 floor tom, hihat, ride & 2 crash cymbals, stands, kick pedal & throne. While all kits are complete, we do recommend that drummers bring their own "breakables" (snare, cymbals, pedals, etc.) to make the rental kits feel more like their own. The only thing we do not provide are drum sticks so please bring your own!
What If We Don't Have A Credit Card?
Unfortunately, if neither you or any of your fellow band mates are able to provide a credit card (Visa/MC only), you will not be able to rent a studio from us. It's a similar situation as renting a car or hotel room. We hope you understand!
We Paid In Advance By The Month. What If We Need To Cancel A Session?
If you need to cancel one of the sessions that you've paid for and provided you give us at least 48 hours notice, you can book another date during that month OR you can get a credit for the following month. Sorry, we cannot carry your credit beyond 1 month). Keep in mind that if you have to credit the following month, it may affect your special rate (4+ sessions per month).
Are Guitar Cabs Available To Rent?
Sorry, we only rent out Fender (or similar) guitar combo tubeamps.
Exact Address of Studios?
Once you have completed our waiver and paid in advance for your first session, we will let you know the exact address of our studios.
What Can We Run Through The PA?
We prefer that only vocals & playback go through our PA systems unless permission has been given by management.
Checkin & Checkout
Checkin: Please be on time for your rehearsal! If you are running late, please give us a courtesy text or phone call. We can only wait 15 minutes beyond your scheduled starting time.
Checkout: Please make sure to go over the provided check list to make sure that you clean up, turn everything off and lock up the studio properly.
Cancellation Policy
Your session time is reserved for you.
Cancelled sessions without 48 hours notice will be charged.
If you need to cancel your reservation, please email book@projamspaces.com (preferred) or phone/text (250) 514-5049.
Have a Question?
Contact Us